Tinder is the dating app that came out of nowhere and now completely dominates the UK dating scene.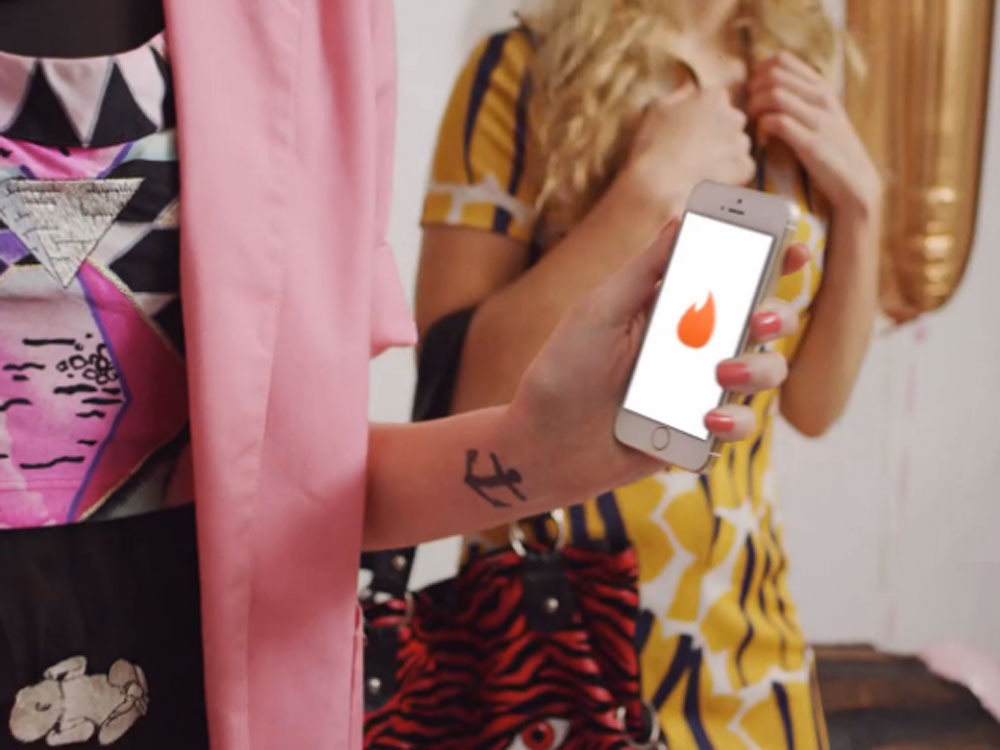 If you're single, you're probably on Tinder. If you're happily coupled up, you've probably helped your single girlfriends swipe through the the reams of desirable, and not so desirable, potential dates. You
cannot
escape it.
But, if all of this means nothing to you, you're going to want to know exactly what Tinder is and how it works.
Here's
everything
you need to know about the app
everyone
's talking about...
What is Tinder?
It's an online dating app. When it first came on the scene, it was used more as a hook-up/casual
sex app
because it finds you potential matches based on their proximity to you.
How does Tinder work?

It's really very simple and easy. It finds your location using GPS, then uses your Facebook information to create your profile (don't worry, nothing about Tinder will ever be posted to Facebook). A Tinder profile is made up only of your first name, age, photos (of your choice) and any pages you've 'liked' on Facebook.
Tinder then finds you potential matches near you (you can narrow it down by searching by age and distance) and if they take your fancy, you swipe right to 'like' them. If not, go left to 'pass'. If they've also 'liked' you – bingo. It's a match and you can start messaging.
In an effort to help matches get to know each other better,
Tinder has introduced 'Moments
.' The idea is that you take a photo using the app which is then sent to
all
your matches, they then view your moment and can swipe left for 'nope' or right to 'like', just like with profiles. You'll then be able to see who liked your moment and can start chatting to them based on this extra information. It's a bit like Snapchat in that the photos will expire after 24-hours, and like Instagram because you can doodle on your photos and add pretty filters.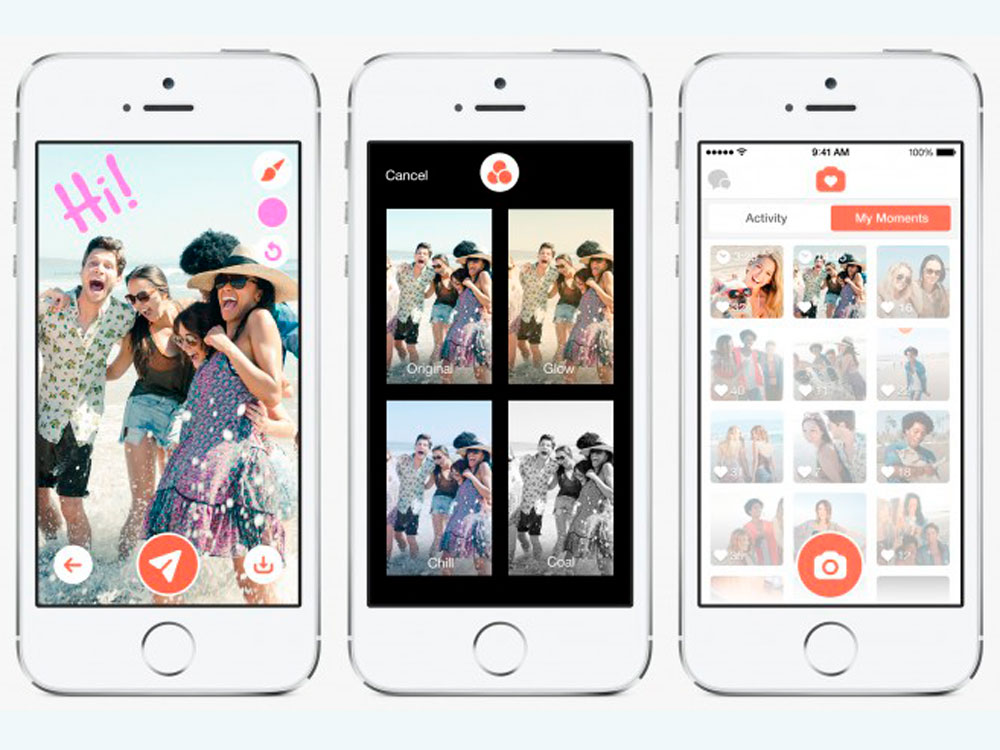 So, what's the verdict?
Here's our Tinder review:

Pros

- It's quick. No agonising over a profile for hours. You can be up and running in about a minute.

- It's natural. You 'like' people in the same way you would in a bar – on whether you find them attractive at first glance. A little shallow, yes, but let's face it, it's what we all do on a night out anyway.

- The mutual friends function means people almost come with references – if you've got 10 Facebook friends in common with a match, chances are you could be on to a winner.

- It's easy to use on the run. The app's designed for mobile users, and it shows. The layout's clear and it's simple to use. Perfect to fill minutes when you're waiting for the bus.

- The embarrassment factor's limited. Say you 'like' a Jamie Dornan-esque hottie. He'll never know, unless he 'likes' you too.

- No unsolicited emails. On most dating sites, anyone can message you. But with Tinder, only someone you've 'liked' can make contact.

Cons

- We've found it's rare for guys to actually start up a conversation once they've matched with you, leaving you with lots of matches and not much else.
- It is still very
casual sex-focussed
. Many men are only on Tinder for a
quick hook-up
, so if it's a serious relationship you're after this app might not be for you.
- It's fickle. You can see when people last logged in. So that hot ski instructor you've been messaging may have been online 20 minutes ago. And then ignored your message. Demoralising. But perhaps it's because...
- ...it's hard to focus. The game-style of Tinder means it's really easy to keep playing and forget about that hottie you were messaging yesterday. If you're serious about finding someone, you'll need to stay focussed.
- It's addictive. You have been warned.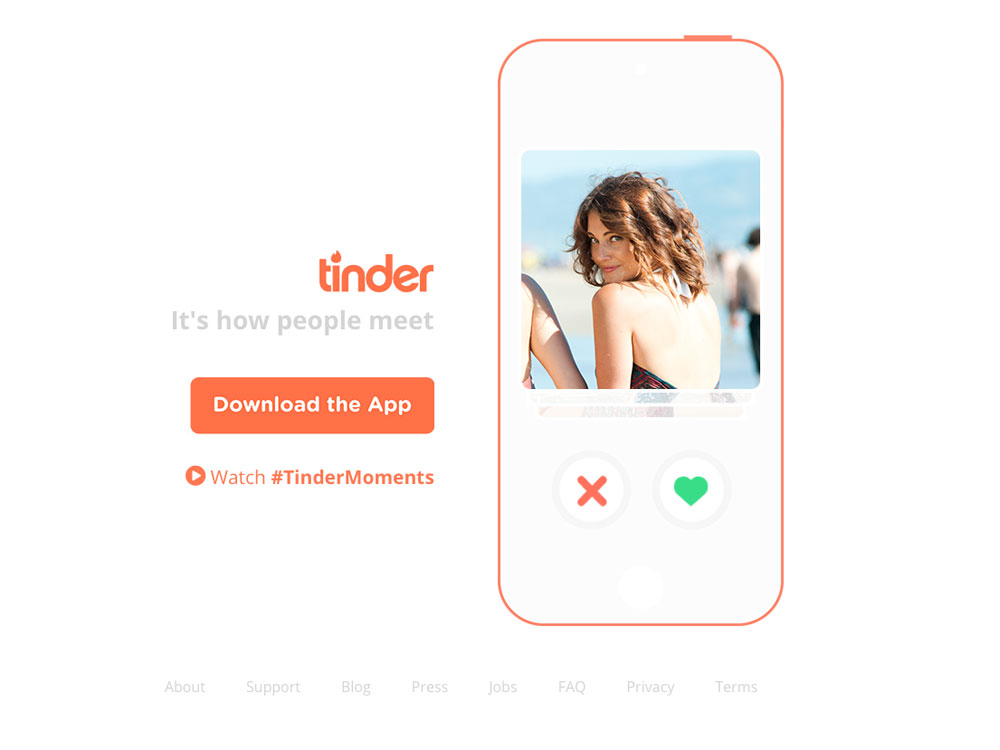 Top tips for using Tinder:
- The best times to use Tinder are Spring and Autumn, according to online dating coahc Ivana Franekova. She calls this the 'hunting season.'
- Mix up your photos. Tinder allows you to have six photos. Make sure these show you have a full and interesting life. Don't have any of you in a bikini - this will probably only attract guys who are after one thing.
- Try and be creative with your messages. Don't just say' hey'. Each person will have dozens and dozens of matches - you need to stand out.

- Be on the look out for clues about height. On Tinder, age is the only vital stat you get, so it can be a bit of a height lottery.
- Be safe. It goes without saying, but, if you do go on a Tinder date, let someone know where you are and always meet in a public place.
Via: marieclaire.co.uk